For the Record aims to broaden the story we tell about North Long Beach.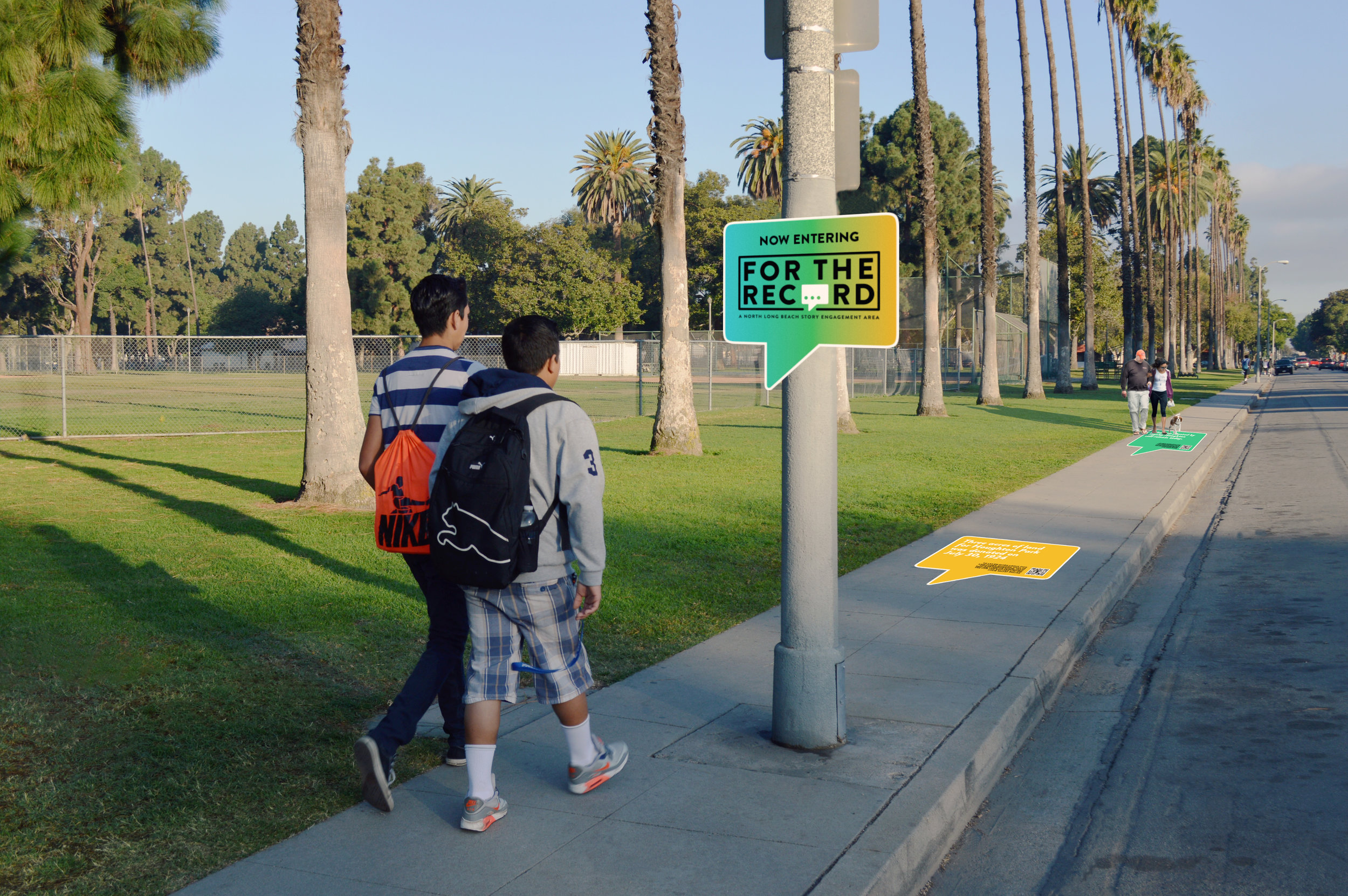 Our installation highlights lesser known events and people who have shaped our city and this unique neighborhood.
Just a few examples of our timeline blurbs:
1990
The first Blue Line train to make the trip from Downtown Long Beach to Los Angeles completes its route. Los Angeles Metro Photo Archives on Flickr.
This summer, find "For the Record" on Atlantic Avenue between Artesia and 60th.
The installation will be installed in July and will be available to view in person through the end of 2019.
CONTRIBUTE
Support this project
Are you passionate about Long Beach history? Help us encourage the next generation to share your love of our community!
"For the Record" will be installed along the public sidewalk between Jordan High School and the Michelle Obama Neighborhood Library. Every weekday, hundreds of local teens walk this path. Your contribution will help expose them to the history of their city and encourage them to discover the place they call home.